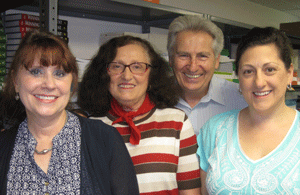 Jacquie, Marcela, Wolf and Jeselle
We are passionate about delivering exceptionally high levels of service for YOU!
Order from us, we make your life easier! Orders shipped next business day!
"I always enjoy working with the Wolf Rinke materials, site and staff.
You make it easy which is a real plus when life and work are so hectic and busy every day."
Joyce Kavars, RD, LD
List of All Programs Quick way to order!
Use this list if you already know the Cxxx # of the program. Click on the title of the program to get more information, i.e. Overview & Instructions, Goals & Objectives, Table of Content, & About the Author.