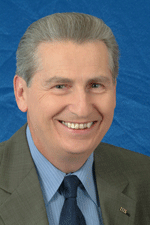 Wolf Rinke Associates is one of the first major accredited continuing professional education (CPE) provider of pre-approved self-study programs in the field of dietetics. Since 1990 we have developed the highest quality CPE programs for RD's, RDNs, NDTRs, DTRs, CDM's, and CDEs. Most of our customers are "customers for life" because every one of our team members is passionate about delivering exceptionally high levels of customer service while consistently fulfilling our company philosophy which is: "to make your life easier by providing you with high quality pre-approved CPE programs that are easy to earn, easy to learn, inexpensive and fun."
To learn more about us, click here.
Easy way to find your self-study programs:
Enter topic, course number, learning need code, etc. in the search box above.
Or click on any of the following links:
List of All Programs
Quick way to order! Use this list if you already know the Cxxx number of the program you would like to get. Click on the title of the program to get more information, i.e. Overview and Instructions, Goal and Objectives, Table of Content, About the Author.
Professional Development Programs
ePrograms
Save time and money with electronic programs

Click here for FREE Ethics eProgram

Our self-study programs are approved/accepted by:
Commission on Dietetic Registration (CDR)
Certifying Board for Dietary Managers CBDM
National Certification Board for Diabetes Educators (NCBDE)
Check the program description to see if accepted by NCBDE

Order from us, we make your life easier! Orders shipped next business day!

Our CPEUs are
Easy to Earn Easy to Learn Inexpensive FUN
If you prefer to order by phone, mail or fax, click here to print a catalog.
Get your certificate of completion FASTER!!! Click here.
Click here for information about Wolf Rinke and his services.